Choose Proven Experience To Install And Service Your Underground Sprinkler System
Our Services
Residential and Commercial Installation
Residential and Commercial Repair
Spring Start-Ups
Winterizations
Backflow and Freeze Repair
Lake And River System Installations
Underground Pipe and Wire Installation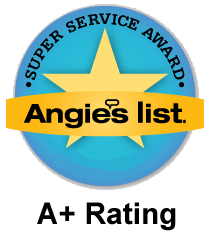 Your lawn and landscaping are an expensive investment and a critical part of your home's curb appeal.
Protecting your investment with an automatic yard sprinkler system would prove a never-ending asset by ensuring green and healthy grass and landscaping.
For the past 30 years Upper Mississippi Irrigation has been installing and maintaining residential and commercial underground sprinkler systems.
In that time we have developed a wealth of knowledge and experience that proves invaluable in dealing with all of your automatic irrigation needs.
Why Upper Mississippi?
We have been family-owned and -operated for more than 30 years.
More than 10,000 homeowners have trusted us to install and service their automatic sprinkler system.
We offer a 5-Year Warranty against defective workmanship, parts and labor on all of the sprinkler systems we install and service.
Service call guaranty within 48 hours of your call and within 24 hours for new sod.
Interest-Free Financing for most installations is available.
All the systems we install:
Are 'set it and forget it' — the sprinkler system tracks odd/even days, leap years, daylight saving, etc. to ensure the most effective and efficient watering possible.
Have a built-in power outage back-up.
Have a rain sensor device to limit or skip watering if it is raining.
We meet with you and learn your needs and concerns before planning the layout of your system. Our installation uses the highest quality equipment that creates the least amount of intrusion on your landscaping. We make sure you are fully educated on the proper operation of your automatic irrigation system and we answer all the questions you have about your new sprinkler system.
Thank You,
Paul Pattee
President
Trusted By Builders …
Builders who trust us with their Parade of Homes properties:
Centex Homes
Paragon Homes
Morning Sun Homes
Lecy Construction
Jopp Construction
Arbor Construction
Andreen Construction
Nedegaard Construction
Rathke Development
Homes Plus
Legend Homes
Fazenden Homes
Novak-Fleck Builders
Knoblaugh Homes
Fair Market Homes
… And Organizations
These organizations trusted Upper Mississippi Irrigation to install automatic sprinkler irrigation systems for their businesses and buildings:
The Minnesota Zoo
Nicollet Mall
Hoffman Engineering
Federal Cartridge
University of Upper Iowa Athletic Fields
Westinghouse Warehouse, Brooklyn Park
Interlachen Country Club Driving Range
Spring Start-Up Special!
10% Off Parts
When We Ready Your System For New Season!
Learn More