A Full-Service Underground Sprinkler System Company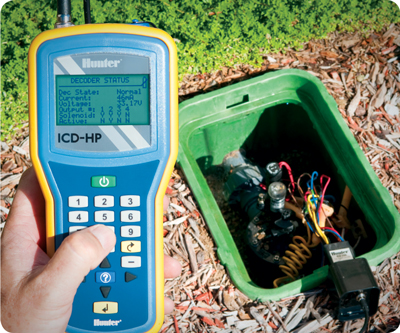 Upper Mississippi Irrigation is a full-service underground irrigation system company serving the Minneapolis St. Paul region as well as outstate Minnesota and Wisconsin.
Upper Mississippi Irrigation has been installing and servicing landscaping sprinkler systems for 30 years.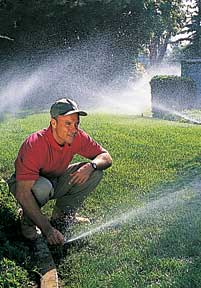 That quality and experience has been earned through 10,000 residential and 500 commercial installations and allows us to offer a 5-Year Warranty on all systems we install and service, setting the standard for underground sprinkler system installers in the Minneapolis St. Paul metro area.
Hunter Systems
Get help with your Hunter irrigation products. Learn more about:
We have a strong reputation for quality and attention-to-detail. We install all major brands of underground irrigation systems, but recommend Hunter sprinkler systems as the most dependable, highest quality lawn care sprinkler systems on the market. We also offer interest-free financing for most installation jobs. We also pre-quote most service jobs to ensure customers are not surprised by their bill.
Our services include:
Residential and Commercial Installation — We install new automatic lawn sprinkler systems on residential lawns and commercial properties using equipment that limits disruption of the turf with a quality that justifies our 5-Year Warranty.
Residential and Commercial Repair — Our experience and expertise allows us to service all types of underground sprinkler systems no matter the problem. We typically pre-quote most service jobs to ensure no surprises for customers.
Spring Start-Ups — When spring approaches, and the frost leaves the ground, underground systems should be serviced to ensure they operate undamaged and at peak efficiency.
Winterizations — Conversely, once the growing season is over underground irrigation system need to be readied for winter to ensure that it isn't damaged by frozen ground and below-freezing temperatures.
Backflow and Freeze Repair — Landscaping sprinkler systems that are damaged by cold temperatures or otherwise backed up require specialized repair techniques to minimize system intrusion.
Lake and River System Installations — Some irrigation systems are able to pull directly from a nearby bodies of water such as lakes or rivers. We are experience at these unique sprinkler system installations.
Underground Pipe and Wire Installation — The same specialized equipment we use to install underground irrigation systems with minimal damage to lawns can install underground piping and wires for various uses.
Spring Start-Up Special!
10% Off Parts
When We Ready Your System For New Season!
Learn More